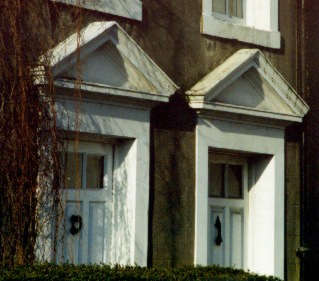 Burton-in-Kendal Partnership Scheme in Conservation Areas (PSiCA)
A number of properties in Burton-in-Kendal are showing signs of deterioration including physical decay and loss of important architectural detail. We alerted Historic England to the early warning signs and the Burton-in-Kendal Conservation Area has since been included in Historic England's 'Heritage at Risk' Register.
The Burton-in-Kendal Partnership Scheme in Conservation Areas (PSiCA) is a proposed three year programme of improvements which aims to see the Burton-in-Kendal Conservation Area removed from the Risk Register by 2022. The proposed scheme will be funded principally by Historic England, South Lakeland District Council, with important support from Burton-in-Kendal Parish Council.
Burton-in-Kendal community design review workshop, 5 June 2019
On 5 June 2019, we are holding a community workshop to look at proposed designs for 'The Square' and an early draft of the Burton Village Design Statement. Each should have an important role in how the village looks in the future.
We'd like to hear your views on the designs and emerging guidance. To help you think about this we've invited 'Places Matter', a design evaluation organisation based in the north west, to review both of these schemes prior to the evening workshop.
The workshop will be held at the Burton Memorial Hall and will begin at 5pm. Light refreshments will be available from 4:30pm.
The 3 year Burton PSiCA Project has started preliminary work ahead of the January 2019 start date.

Just a reminder to everyone, the Parish Council is in partnership with SLDC and Historic England and the PSiCA project aims to provide improvements in the Conservation Area. This includes improvements in The Square, grant aiding the repair of a number of listed or historic properties and the preparation of a Village Design Statement and a number of community workshops/talks.

The 3 main partners have formed a 'Key Stakeholders Group' together with the appointed architects and Cumbria County Council. The KSG will meet regularly and will keep the community updated and also feed back from the community into the KSG.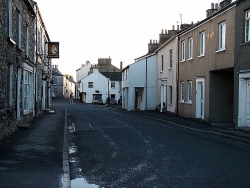 Burton's Conservation Area (centred on The Square but including buildings on the Main Street both north and south of The Square) is about to receive what is termed 'Partnership Scheme in Conservation Areas' funding, or PSiCA for short. The partners are The Parish Council, South Lakeland District Council (SLDC) and Historic England (HE). Funding has been secured to restore around a dozen buildings that are most 'at Risk' and to enhance the 'Public Realm' area – The Square itself.